About Enamelling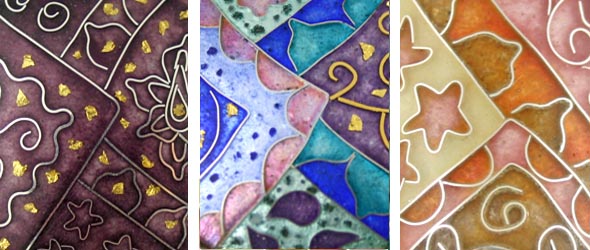 All my Enamel Art and Jewellery is made using traditional skills and techniques at my studio in Surrey, England. I like to make work that is original, fun and of course unique. Enamelling is essentially the fusing of glass to metal, using a kiln, firing around 800°C - 1000°C. Each firing lasts only around a minute, but each piece will have multiple firings, typically anything from six, to more than a dozen. I use a variety of enamelling techniques ranging from traditional skills like cloisonné and champlevé, to more experimental techniques that I have developed using sgraffito and liquid enamels. My enamels  include jewellery, wall art clocks and panels. All are handmade individually with love and care.  I welcome commissions and will be delighted to discuss with you the designing and making of a special piece. If you see something you like on my website, please contact me to see if it is still available.
Latest Blog Post

Gypsy setting or flush setting is something I have been promising my students for ages and have only now got around to. I began by doing some research on my iPad and found this excellent tutorial on the Ganoskin site. https://www.ganoksin.com/article/basic-gypsy-flush-mount-setting/  Originally I decided to try it […]
Guild of Enamellers Conference 2015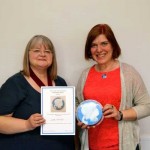 This is an event I look forward to every year. This year we were at Sparsholt College in Hampshire. one of the highlights is always theweekend … Read more ...
Galleries
Surrey Guild of Craftsmen Shop, 1 Moushill Lane, Milford, Surrey, GU8 5BH Tel: 01483 424769 Open 7 days a week 10.30-5.00 Lovers Lights 23 … Read more ...